Young Innovator promotes the production and consumption of native maize in Mexico
By Jennifer Johnson
Jose Esteban Sotelo Mariche is an agronomist from the coastal region of Oaxaca, Mexico with a specialization in food security and rural development. He works with smallholder native maize farmers, helping them to produce more maize using sustainable practices and to commercialize their native maize in local and international markets. Jose Esteban was recently awarded the MAIZE Youth Innovators Award 2019 – Latin America in the category of change agent for his involvement in this work.
The awards, an initiative of the CGIAR Research Program on Maize (MAIZE), seek to recognize the contributions of young women and men who are implementing innovations in Latin American maize-based agri-food systems. This is the third instalment of the awards, following Asia in October 2018 and Africa in May 2019. The awards ceremony took place at the 23rd Latin American Maize Reunion in Monteria, Colombia on October 9, 2019.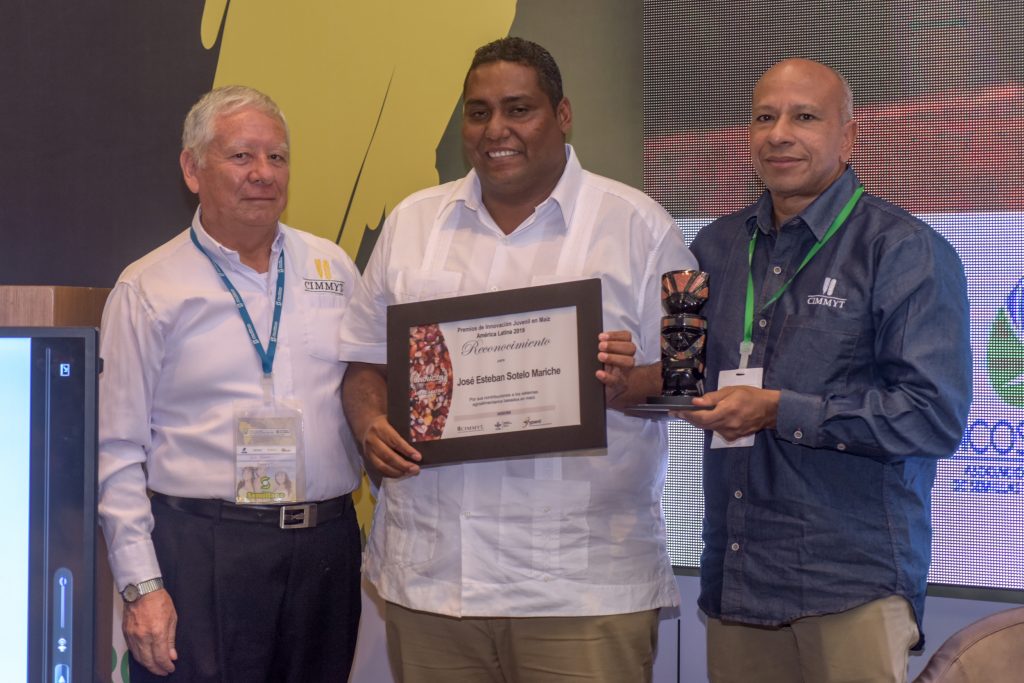 Q: What inspired you to work in agriculture?
I was inspired because I am part of a family that works in agriculture, and they taught me their love of the earth and plants. Agronomy seemed very important to me, as it is necessary to guarantee that there is food on the table of the Mexican people, in addition to improving the processes and efficiency of food production.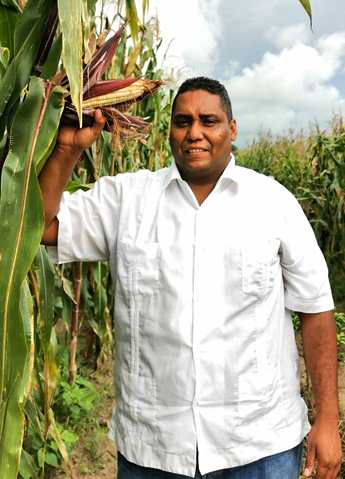 Q: Tell us about your innovation?
My innovation consists of strengthening the native maize production chain in the state of Oaxaca, Mexico, as well as my work with the Center for Rural Technology Transfer and Validation (Centro de Validación y Transferencia de Tecnología Rural). This space allows us to provide technical assistance and training to local smallholder farmers and to validate alternative crops that can better face climate change.
I am originally from the coastal region of Oaxaca, Mexico. I studied agronomy at Chapingo Autonomous University and am certified in rural development and food security. Since 2012 I have worked to provide training to smallholder Maize farmers, and have coordinated comprehensive programs on rural capacity development and food security in my region. In 2014 I helped to form the "Integradora Agroempresarial del Rio Verde S.P.R. de R.I." in order to promote the production and commercialization of agricultural products. The group now has 80 members, including indigenous and Afro-Mexican farmers. In 2016 I began working with Masienda to help local farmers export native maize to gourmet restaurants in the United States.
Currently I work to strengthen native Maize consumption on a local level, through the sale of tortillas, tostadas, corn chips and other maize-derived products at main tourism sites in the region, as well as through the opening of a gastronomic and commercial space dedicated to native maize and the diversity of the milpa system.
Most recently I have worked on the integration of the Center for Rural Technology Transfer and Validation through collaboration with the International Maize and Wheat Improvement Center (CIMMYT), Chapingo Autonomous University and the Pinotepa Technological Institute. The center allows us to evaluate conservation agriculture systems, efficient water use and agroforestry. This space also serves to provide training activities and technical assistance to local farmers.
Q: How does it feel to be a winner of the MAIZE Youth Innovators Awards?
It is an honor to be in this space and to be able to meet so many different researchers, farmers and specialists in maize from Latin America, and to be able to contribute with future generations on the topic of climate change and responsible agriculture.
Q: What advice do you have for other young people interested in agriculture?
Agriculture is the basis for our future. I believe that young people in Latin America have the opportunity to help their countries and region fight food insecurity and climate change. A young person that is 15 or 20 years old today will be an adult in 2050, and they will not have the same circumstances that we have in terms of food availability, water, climate or opportunities unless we do something. The young people have a responsibility to the future that we will leave for the next generations. That is why young people should focus their energy on making sure that the world has food, water biodiversity, efficient agriculture and environmental responsibility as well as an equitable economy with social impact.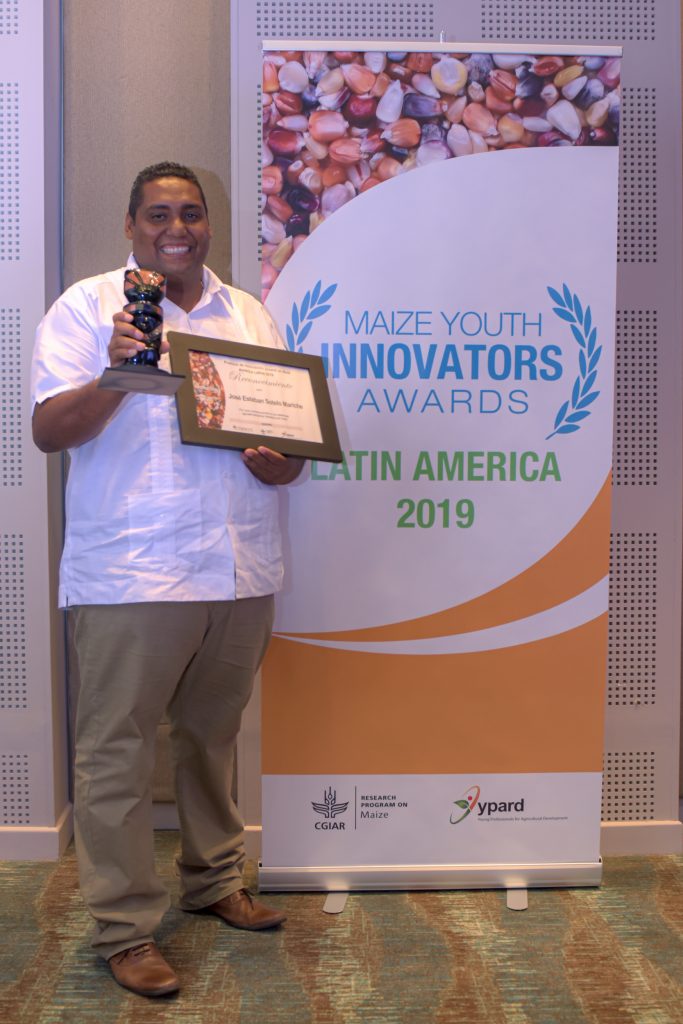 2019 MAIZE Youth Innovators Awards, 2019 MAIZE Youth Innovators Awards Latin America, Landrace, Latin America, Maize, Mexico, MYIA 2019, MYIA 2019 Latin America