MAIZE partners announce a new manual for effectively managing maize lethal necrosis (MLN) disease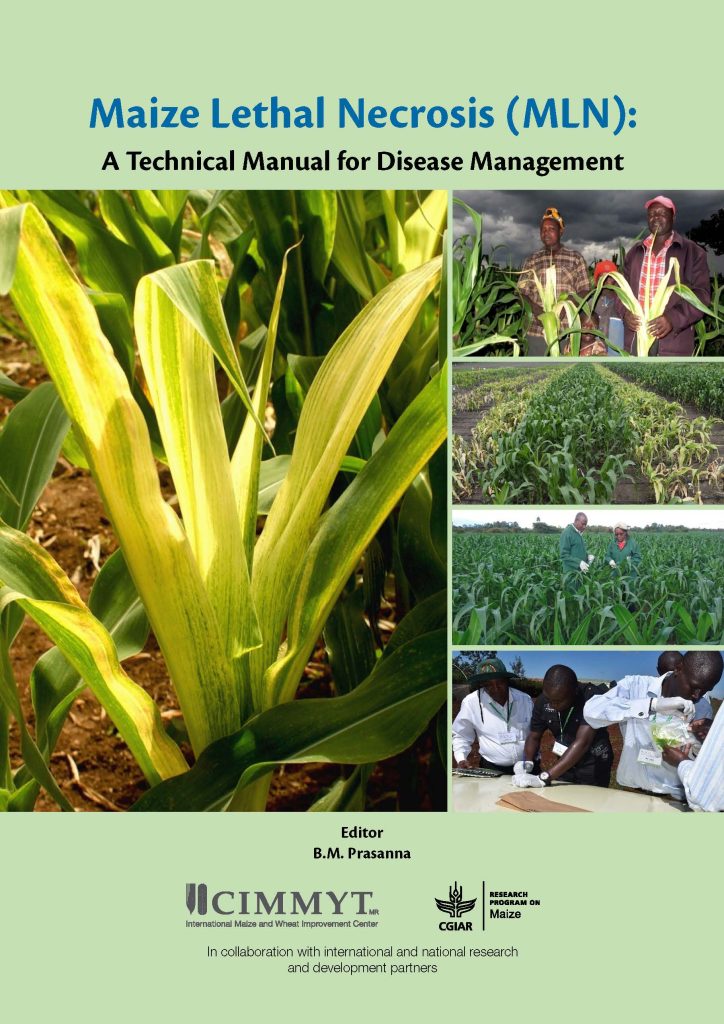 For a decade, scientists at the International Maize and Wheat Improvement Center (CIMMYT) have been at the forefront of a multidisciplinary and multi-institutional effort to contain and effectively manage maize lethal necrosis (MLN) disease in Africa.
When the disease was first reported in Kenya 2011 it spread panic among stakeholders. Scientists soon realized that almost all commercial maize varieties in Africa were susceptible. What followed was a superlative effort coordinated by the CGIAR Research Program on Maize (MAIZE) to mobilize "stakeholders, resources and knowledge" that was recently highlighted in an external review of program.
The publication of Maize Lethal Necrosis (MLN): A Technical Manual for Disease Management builds on the partnerships and expertise accrued over the course of this effort to provide a comprehensive "guide on best practices and protocols for sustainable management of the MLN."
The manual is relevant to stakeholders in countries where MLN is already present, and also aims to offer technical tips to "'high-risk' countries globally for proactive implementation of practices that can possibly prevent the incursion and spread of the disease," writes B.M. Prasanna, director of CIMMYT's Global Maize Program and MAIZE in the forward.
"While intensive multi-disciplinary and multi-institutional efforts over the past decade have helped in containing the spread and impact of MLN in sub-Saharan Africa, we cannot afford to be complacent. We need to continue our efforts to safeguard crops like maize from devastating diseases and insect-pests, and to protect the food security and livelihoods of millions of smallholders," says Prasanna, who is presently leading the OneCGIAR Plant Health Initiative Design Team.