Turning the spotlight on masculinities in agricultural research and development
By Anya Umantseva and Alejandro Ramirez, CIMMYT
How do social norms around gender influence the work of agricultural development professionals? A recent workshop held in Mexico for agricultural extension professionals – comprising 20 women and 26 men – turned the spotlight on the topic of "masculinities", defined as "a set of attributes, values, and behaviors that are characteristic of being a man in a given society and time."
The workshop was organized by CIMMYT's Gender and Social Inclusion Unit and facilitated by GENDES, a Mexican NGO that specializes on working with men on topics of gender and masculinities. The event was funded by the Mexican Government as part of the MasAgro project.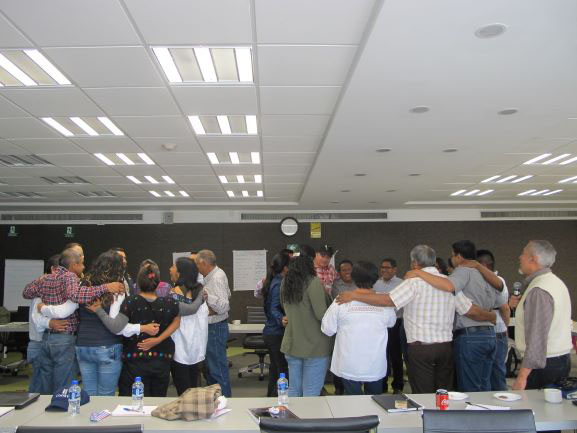 The majority of extension agents in Mexico are men and socially and culturally constructed norms of how men should act directly impact the ability of women farmers to access and benefit from rural advisory services. The idea of discussing norms around masculinities came from the extension agents themselves. One of the objectives of this workshop was to reflect upon the concept of "machismo" in Mexico, and how it influences the extension work of the participants.
Through discussions, role-playing, theoretical concepts, and an historical overview of masculinities, the workshop provided space for self-reflection and analysis of deep-seated gender stereotypes and assumptions that are sometimes unintentionally reproduced in agricultural interventions. The first exercise prompted the participants to think about how they construct and express their masculinities and femininities as children, teenagers, adults and elders. This exercise initiated the discussion about how social norms around what it means to be a man and a woman are related to gender violence, household roles, capacity to make important decisions in life and unequal power relations.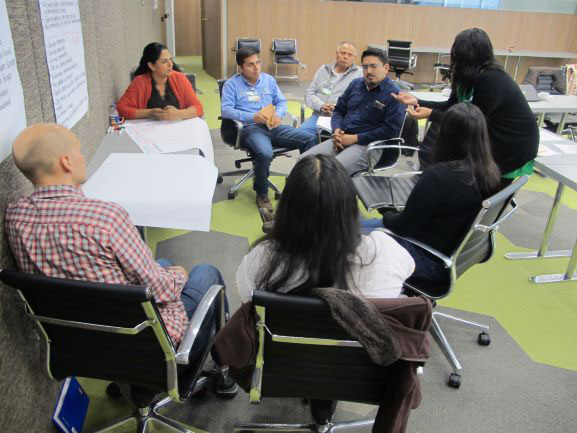 The next part was aimed at discussing the role of masculinities in the work of extension agents and their interaction with farmers. Some of the questions raised were: What does it mean to be a male/female extension agent? Do they have different roles? What perceptions and attitudes do extension agents have towards men and women farmers? What about farmers, do they interact differently with male and female extension agents? Participants reflected upon how they approach certain extension activities now and what they could change in order to be more gender inclusive. Finally, the participants explored the topic of alternative, non-sexist masculinities that imply more equitable power relations, men's participation in domestic and care work and proactive attitude towards questioning and transforming traditional masculinity.
According to the participants, one of the most valuable takeaways from the workshop was better understanding of the fundamental role of gender in people's perceptions about each other. The participants recognized that women extension agents are seen as punctual, responsible and caring, but often lacking technical knowledge, physical strength and initiative. Men extension agents are typically perceived as more technically and physically fit for extension activities, although they are often disorganized, competitive and dominant. Women farmers are associated with limited ability to make decisions and access resources, so are often treated as labor force in the field. Meanwhile, men farmers are generally viewed as the main decision-makers in the household, with strong "macho" attitudes. It also became evident that female/male extension agents interact differently with female/male farmers. Female extension agents tend to interact more with family members, for example, wives and children, while male extension agents focus on discussing technological innovations with male farmers in "men's" public spaces, such as bars.
Engaging researchers and development professionals in conversations about masculinities and gender equality in rural livelihoods is crucial for agricultural research for development (AR4D) to contribute to addressing the underlying causes of gender inequality and set the scene for the sustained achievement of positive agricultural development outcomes. Researchers and particularly extension agents have the opportunity to contribute to more equitable gender relations and to be agents of change in rural communities through their interactions with farmers.