New zinc-biofortified maize hybrid provides improved nutrition for Colombian farmers
By Natasha Nagarajan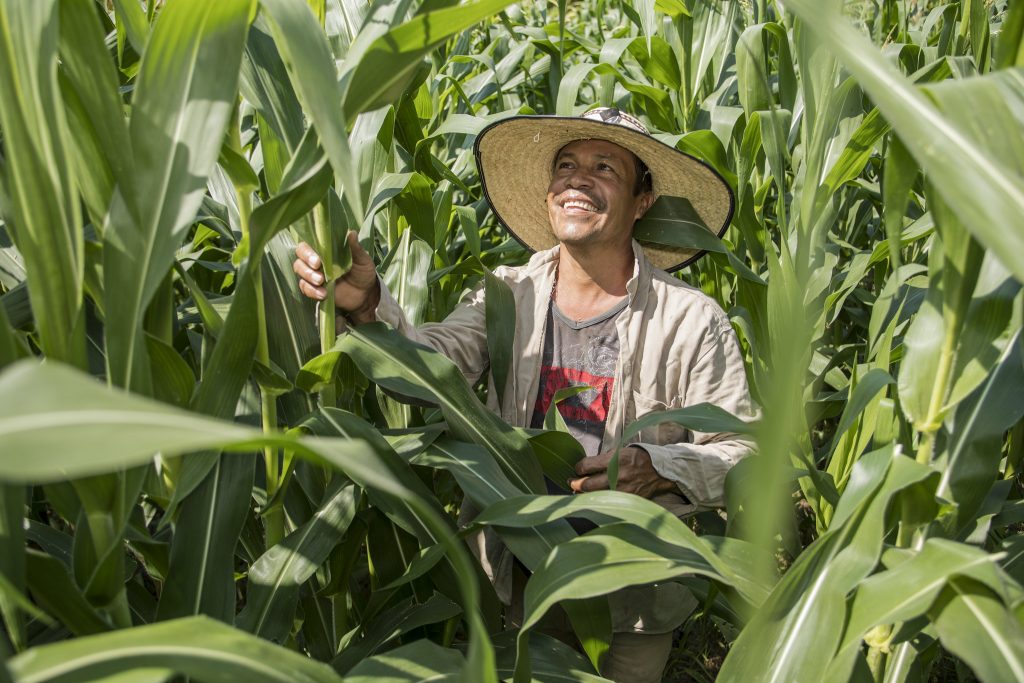 A new zinc-enriched maize hybrid developed for Colombia by HarvestPlus with the International Maize and Wheat Improvement Center (CIMMYT) and the CGIAR Research Program on Maize (MAIZE) will provide added nutrition and financial security to rural farming families in the coffee-growing region of Colombia.
This maize variety contains a zinc content 28 percent higher than regular maize. Zinc is a mineral that supports normal and healthy childhood growth and helps to maintain a healthy immune system—essential in Colombia, where 13 percent of children under five suffer from stunting.
The hybrid, named SGBIOH2, was the result of a coordinated effort supported by Semillas Guerrero Asociados (SGA Semillas), a local seed company, and the National Federation of Coffee Growers (FNC).
In coffee-producing regions many farmers are dependent on the caffeinated cash crop, which is only in season for part of the year. This new maize is adaptive to the high altitude in these regions which can be between 1,000 and 1,600 meters, allowing farmers to generate an income during the low yield coffee seasons.
SGBIOH2 allows for a potential yield of more than 10 tons per acre in the target area. The improved zinc variety is also tolerant to diseases such as Cercospora-a fungi-and the lethal gray leaf spot.
The release of this hybrid follows Agroexpo 2019, where a strategic plan for the further improvement of food security issues was unveiled. One of the plan's goals is for 50 percent of the population of Colombia to be consuming zinc-biofortified maize by 2030. The implementation and results of these initiatives could save the lives of millions of poor and rural farmers all across the country.
For more information, please read the original article from HarvestPlus here: https://www.harvestplus.org/knowledge-market/in-the-news/first-zinc-biofortified-maize-hybrid-better-nutrition-colombian-coffee
Biofortification, CIMMYT, Colombia, HarvestPlus, Maize, Zinc, Zinc maize